Mission Statement:
Guided by the power of the Holy Spirit, we at Faith Evangelical Lutheran Church e
xperience God through

Worship

,
Learning
,
Service
, and

Fellowship

.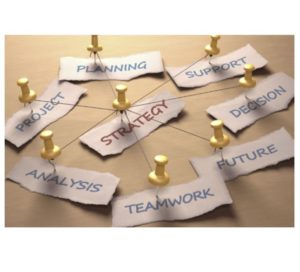 Mission Investment Planning and Informational Meeting
Sunday, January 19 10:05am following worship
For all members and friends of FELC
Learn about the details of the proposed 2020 budget. Have an opportunity to ask questions and share your thoughts before the annual meeting.

Sunday, January 26 10:05am following worship
All Members and friends of FELC
All members of Faith Evangelical Lutheran are eligible to vote at the annual meeting. Your voice matters. We want to hear from you. At this meeting the 2020 budget will be approved and the goals for the church will be discussed. Please plan to attend.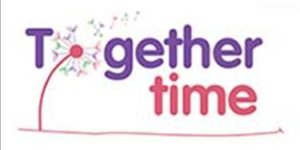 Together Time
Come enjoy Christian fellowship, great conversation and goodies as we get to know each other better and share our faith with one another.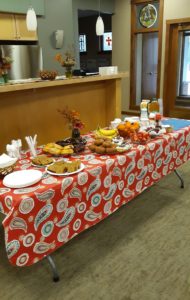 Breakfast for High School Students
Every Thursday morning starting at 7:15
All high school students are welcome to join us in the Gathering Space for a free breakfast on Thursday mornings. This is an opportunity to gathering with your friends and start your day off right.

Sunday, January 19 5:00-7:00pm
All High School students are welcome. There will be snacks and meaningful conversation as we come together in a safe place to share what is going on in our lives and take time to recenter ourselves around God. Bring your friends!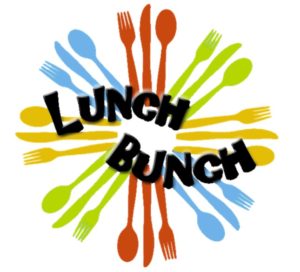 Lunch Bunch Potluck
Come and enjoy some fellowship.
Bring a friend and a dish to pass.
Wine and Word
Tuesday, February 4 at 7pm
Book: Grandma Gatewood's Walk by Ben Montgomery
All Ladies are welcome to join our women's book study. We meet the first Tuesday of the month at 7 p.m. in the Gathering Space at Faith. We take 3 to 4 months to read each book, discussing each section as we go. The conversation is meaningful and the fellowship is valuable. Join us when you can, whether you have been able to read the book or not.
All women are welcome.