Faith Formation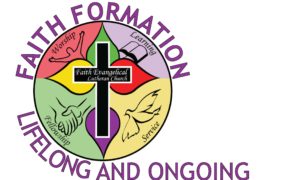 Youth Education
Tuesday, August 16 from 10am-2pm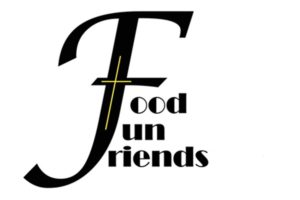 We will stay at Faith Ev. Lutheran for a day of fun. We will help a church with a couple of small painting projects. We will also serve others by putting together Baby Kits for Lutheran World Relief. A taco lunch will be served and we will play water games!
Invite your friends. This is a free event.
If your child would like to attend Lutherdale Bible Camp or another Christian-based summer camp, and you could use some financial assistance, complete the form below and return it to the church office.
These are free classes open to all children regardless of church affiliation.
Our Faith Formation year will start on Wednesday, September 14 at 6pm with a family evening. The evening will include supper in the park, a parent meeting, and worship.
This year we will start our Faith Formation time with a meal at 5:30pm. Classes will run Wednesdays from 6:00-6:50pm with Family Worship to follow from 6:55-7:15pm.
September 14, 2022-May 17, 2023
Wednesday Faith Formation Classes include:
*Rainbow Crew: 3 year olds – Kindergarten
*Faith Builders 1,2: 1st– 2nd grade
*Faith Builders 3,4: 3rd-4th grade
*Pathfinders: 5th– 6th grade
*Young Disciples Confirmation: 7th-9th
*Faithline: A Family Faith Formation Opportunity
Confirmation class is typically for students 7th-9th grade who are interested in affirming their belief in the ELCA Lutheran Church.
If you are interested in our Confirmation program please contact the church office or Pastor Lily.
CHAOS
CHAOS (Christ Honoring And Others Serving) is a youth group open to all high school students.
Meetings are the 3rd Sunday of every month at 4pm at the church.
Please contact Rebecca Roehl for more information.
Follow us on Instagram @chaos_felc
S Adult Education
First Tuesday of the month at 7 pm
Next meeting: Tuesday, September 6
at 7pm
Location: In the Gathering Space at FELC
We will discussing Sensible Shoes by Sharon Garlough Brown
If you would like to join this group please contact Rebecca at education@felcwalworth.com.
This is an open group; come whenever you are able!
ELCA Social Statement Study
We are looking into the best time to restart this group.
to all of our dedicated individuals that volunteer their time, talents and resources to these outstanding educational ministries at Faith Evangelical Lutheran Church!
Director of Children, Youth, and Family Ministries (CYFM)
education@felcwalworth.com
Rebecca is married to Chad and they have 4 beautiful girls. Rebecca holds a degree in Special Education from UW-Eau Claire. She worked as a high school teacher for students with learning disabilities and cognitive disabilities for 5 years. Once their oldest daughter was born, Rebecca chose to stay home with her children and ran an in-home daycare for 6 years. Rebecca began at FELC as the Director of CYFM, in November of 2017. She is thrilled to be a part of the team at Faith Evangelical Lutheran. Her main goal is to help children and families feel the love God always has for them.