Faith Formation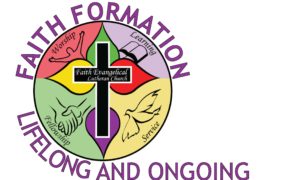 Youth Education
Faith Formation Classes are held on Wednesday Evenings with a meal starting at 5:15 and class at 6:00.
Wednesday Faith Formation Classes include:
*Rainbow Crew: 3 year olds – Kindergarten
*Faith Builders 1,2: 1st– 2nd grade
*Faith Builders 3,4: 3rd-4th grade
*Pathfinders: 5th– 6th grade
*Young Disciples Confirmation: 7th-9th
*Faithline: A Family Faith Formation Opportunity (meets 6 times per year on the 1st Wednesday)
These are free classes open to all children regardless of church affiliation.
2019-2020 Faith Formation Registration Form:
2019-2020 Faith Formation Schedule
Confirmation Classes are held Wednesday evenings during the school year. Meal at 5:15 and class starting at 5:45.
Confirmation class is typically for students 7th-9th grade who are interested in affirming their belief in the ELCA Lutheran Church.
Adult Education
ELCA Social Statement Study
Following Sunday Morning Worship
Sunday, December 15 Topic: Education
First Tuesday of the month at 7 pm
Next meeting: Tuesday, December 3 at 7 pm in the Gathering Space of Faith Evangelical Lutheran.
We will be having our holiday social. Please bring an hors d'oeuvre and a holiday tradition to share.
In January, we will be starting the book
Grandma Gatewood's Walk: The Inspirational Story of the Woman Who Saved the
Appalachian
Trail
by Ben Montgomery.
If you would like a copy of the book, please contact Rebecca at 608-728-2798. This is an open group; come whenever you are able!
to all of our dedicated individuals that volunteer their time, talents and resources to these outstanding educational ministries at Faith Evangelical Lutheran Church!