Mission Statement:
Guided by the power of the Holy Spirit, we at Faith Evangelical Lutheran Church e
xperience God through

Worship

,
Learning
,
Service
, and

Fellowship

.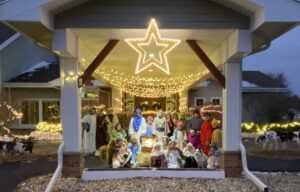 Live Nativity
Sunday, December 9 from 5:00-6:00pm
Enter the church parking lot from Read Street. Drive thru to experience the story of Jesus' birth and a beautiful and unique way. Faith Formation and Confirmation students will the actors in our scenes. Live music will be provided by an adult choir, and live animals will be present in the final Nativity scene.
Wine and Word
Every month at 7 pm – Next Meeting: December 5
All Ladies are welcome to join our women's book study which meets monthly in the Gathering Space at Faith. The conversation is meaningful and the fellowship is valuable.
Join us when you can, whether you have been able to read the book or not.
All women are welcome.

CHAOS
Wednesday, December 6 at 7:10am
Join us for free conversation and prayer to start your day off right (of course there will be breakfast food too!)
Contact education@felcwalworth.com if you would like more information.
All High School students are welcome. Join us for meaningful conversation as we come together in a safe place to share what is going on in our lives and take time to re-center ourselves around God. Bring your friends!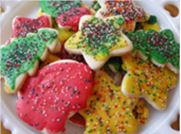 CHAOS Christmas Cookie Baking
Saturday, December 10 at 12:30pm
Meet in the Foods Room at Big Foot High School to help make cut-out cookies for our annual cookie fundraiser.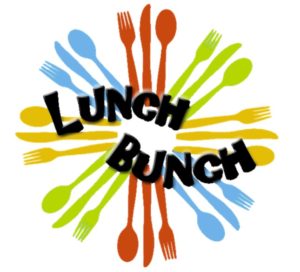 Lunch Bunch Luncheon
Come as you are and enjoy some fellowship.
Feel free to invite a friend.
Lunches are usually the 3rd Tuesday of each month.