Worship
with us!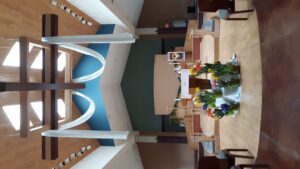 We are gathering together in our sanctuary for worship at 9:00 on Sunday mornings. Join us if you are able. A recording of the worship service will available here when possible during the month of July recordings of worship may not be available.
Faith Formation
Thank you families, volunteers, and students for a wonderful Faith Formation year. We will start classes again in the middle of September.

We will be having a movie night this summer!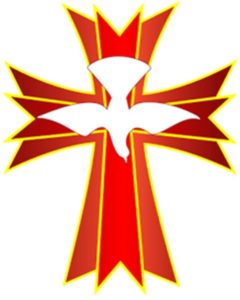 We request that while attending worship service everyone still continue to wear a mask. We are still working to keep safe those who have not yet had the opportunity to be fully vaccinated.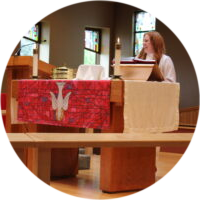 Vicar Lily Brellenthin graduated from the Lutheran School of Theology in Chicago on May 16. She will be ordained to the ministry of Word and Sacrament on Sunday, August 15.
We are very excited to announce that Lily Brellenthin has been called to Faith Evangelical Lutheran Church and she has accepted the call. She will start at Faith Evangelical as Pastor Lily on August 1.
The church council will monitor the COVID-19 situation in our area and reassess our policies as they feel appropriate.
FELC Church Office Hours:
Monday & Friday 12:00-3:00pm
Tuesday & Thursday 9:00-11:00am
Please always feel free to call and leave a message; someone will get back to you.
CONTACT US
Faith Evangelical Lutheran Church
COPYRIGHT NOTICE: The information on this site is the property of Faith Evangelical Lutheran Church.