Worship
with us!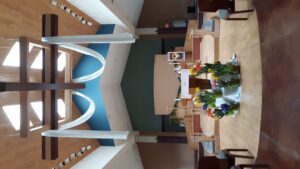 We are gathering together in our sanctuary for worship at 9:00 on Sunday mornings. Join us if you are able.
Vacation Bible School (VBS)
June 19-23
at the Community Church of Fontana

Campfire
Join us as we celebrate our high school graduates
Lunch Bunch
Tuesday, June 20 at 12:00pm
FELC Church Office Hours:
Tuesday –
Friday: 9:00am-Noon
Please always feel free to call and leave a message; someone will get back to you.
The church council will monitor the COVID-19 situation in our area and reassess our policies as they feel appropriate.
CONTACT US
Faith Evangelical Lutheran Church
COPYRIGHT NOTICE: The information on this site is the property of Faith Evangelical Lutheran Church.