Worship
with us!
Virtual worship: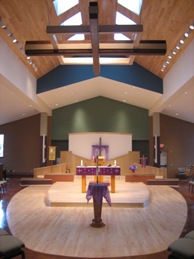 We are currently not gathering in person for worship. Please join us virtually every Sunday.
Faith Formation

Cookie Decorating
Saturday, December 20 at 9:00am at Faith
As this continues to be a difficult time, there are many resources
available
in our community for those seeking help.
Sermons from Pastor Dick Inglett at Sugar Creek Lutheran
Christmas Eve

Live Nativity
Thursday, December 24 4:30-5:30pm
Drive-thru to experience the birth of Christ in a whole new way.
The church building is currently closed to groups of more than 10 people. The church council will monitor the COVID-19 situation in our area and reassess our policies at the next council meeting on Monday, December 21.
Christmas Eve worship will not be in-person.
Join us in the parking lot for our Live Nativity.
FELC Church Office Hours:
Varied at the moment. Please call and leave a message
CONTACT US
Faith Evangelical Lutheran Church
COPYRIGHT NOTICE: The information on this site is the property of Faith Evangelical Lutheran Church.