Sunday
Worship with Holy Communion
9 am

Wednesday Evening Family Worship 6:45pm
All are welcome as we
* Praise God
* Share Holy Communion
* Discover Grace & Mercy
Wednesdays
5:15 Meal
-Classes for children 3 years-8th grade

All High School students welcome!
Children's Program
Presentation of our Lord Sunday
Join us as our Faith Formation students share skits, poems, and music to celebrate the most amazing gift we have been given, Jesus Christ, our Savior and Lord.
Mission Investment Planning and Informational Meeting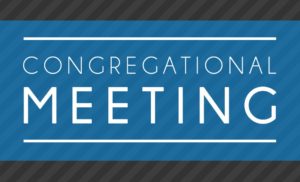 Sunday,
10:05 am
(after Worship)
All members and friends of FELC are invited to this meeting. Detailed information will be shared about the proposed 2020 budget for the church. There will also be opportunity for your input.
FELC Church Office Hours:
Monday, Wednesday, and Friday: 10:00-12:30pm
Tuesday and Thursday: 9:00-12:30pm
CONTACT US
Faith Evangelical Lutheran Church
COPYRIGHT NOTICE: The information on this site is the property of Faith Evangelical Lutheran Church.