Faith Formation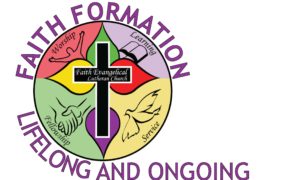 Youth Education
Live Nativity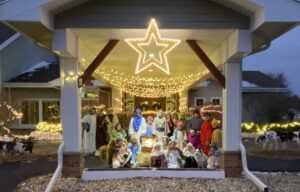 Sunday, December 10 from 5:00-6:00pm
(Students be to church by 4:15pm)
Enter the church parking lot from Read Street. Drive thru to experience the story of Jesus' birth and a beautiful and unique way. Faith Formation and Confirmation students will the actors in our scenes. Live music will be provided by an adult choir, and live animals will be present in the final Nativity scene.
These are free classes open to all children regardless of ability, identity, or church affiliation.
Faith Formation/Confirmation Wednesday schedule:
September 20, 2023-May 15, 2024
No class or worship on November 22
Wednesday Faith Formation Classes include:
*Rainbow Crew: 3 year olds – Kindergarten
*Faith Builders 1,2: 1st– 2nd grade
*Faith Builders 3,4: 3rd-4th grade
*Pathfinders: 5th– 6th grade
*Young Disciples Confirmation: 7th-9th
*Faithline: A Family Faith Formation Opportunity (11/8, 2/21, 4/10)
Confirmation class is typically for students 7th-9th grade who are interested in affirming their belief in the ELCA Luthera
n Church.
If you are interested in our Confirmation program please contact the church office or Pastor Lily.
CHAOS
CHAOS (Christ Honoring And Others Serving) is a youth group open to all high school students.
Next meeting: Wednesday, December 6 at 7:10am – Breakfast at Church!
Please contact Rebecca Roehl for more information.
Follow us on Instagram @chaos_felc
VBS
Save the date: June 17-21, 2024
Adult Education
Next Meeting:
Tuesday, December 5
at 7pm in the Gathering Space at FELC
to discuss Shine On: The Remarkable True Story of a Quadruple Amputee by Cyndi Desjardins Wilkens
If you would like to join this group please contact Rebecca at education@felcwalworth.com.
This is an open group; come whenever you are able!
FELC is working towards becoming an RIC congregation.
More information about educational opportunities to come. If you have questions please contact someone on the RIC core team or the church office.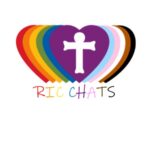 RIC Chats will be held the first Sunday of every month following the worship service.
December 3: Disability Awareness
For information on what the ELCA believes check out their social statements.
to all of our dedicated individuals that volunteer their time, talents and resources to these outstanding educational ministries at Faith Evangelical Lutheran Church!
Director of Children, Youth, and Family Ministries (CYFM)
education@felcwalworth.com
Rebecca is married to Chad and they have 4 beautiful girls. Rebecca holds a degree in Special Education from UW-Eau Claire. She worked as a high school teacher for students with learning disabilities and cognitive disabilities for 5 years. Once their oldest daughter was born, Rebecca chose to stay home with her children and ran an in-home daycare for 6 years. Rebecca began at FELC as the Director of CYFM, in November of 2017. She is thrilled to be a part of the team at Faith Evangelical Lutheran. Her main goal is to help children and families feel the love God always has for them.